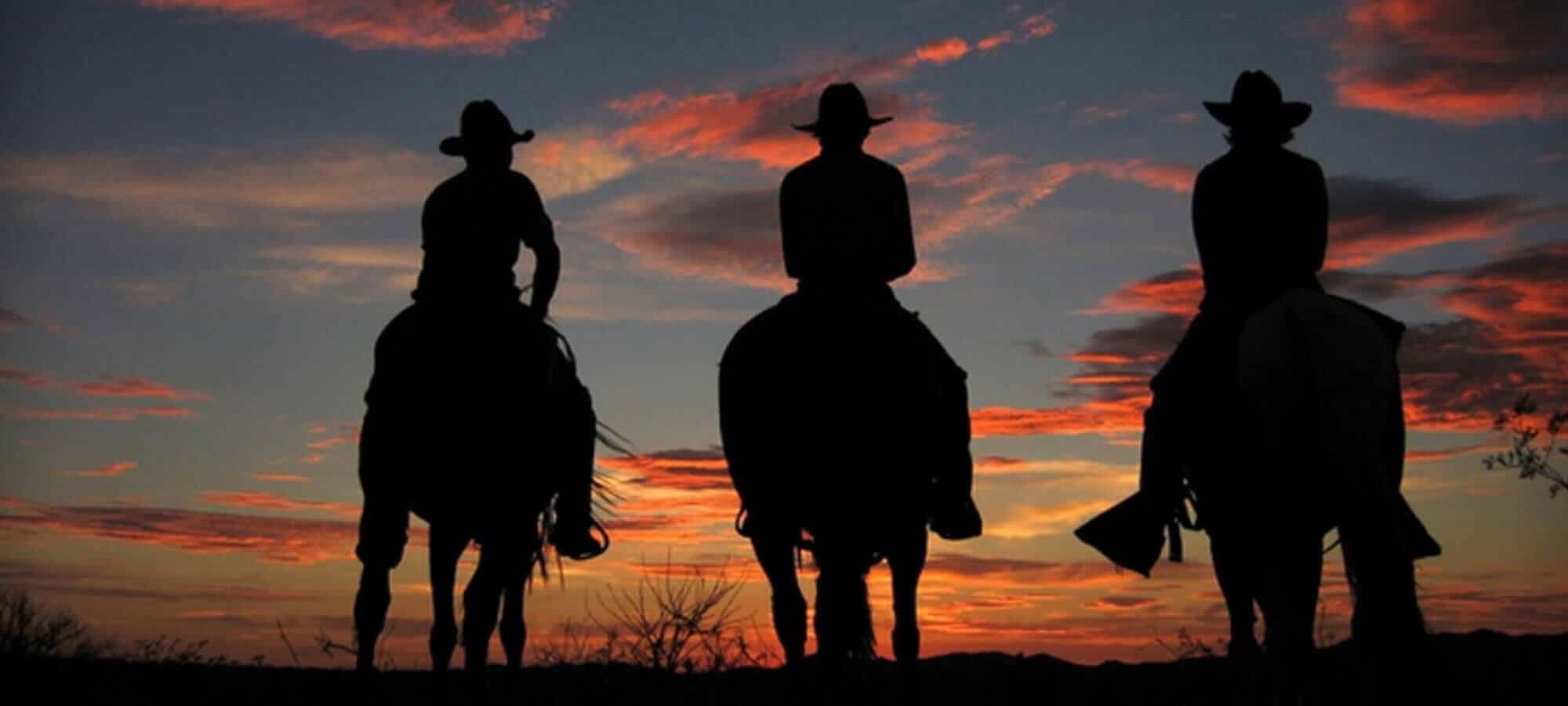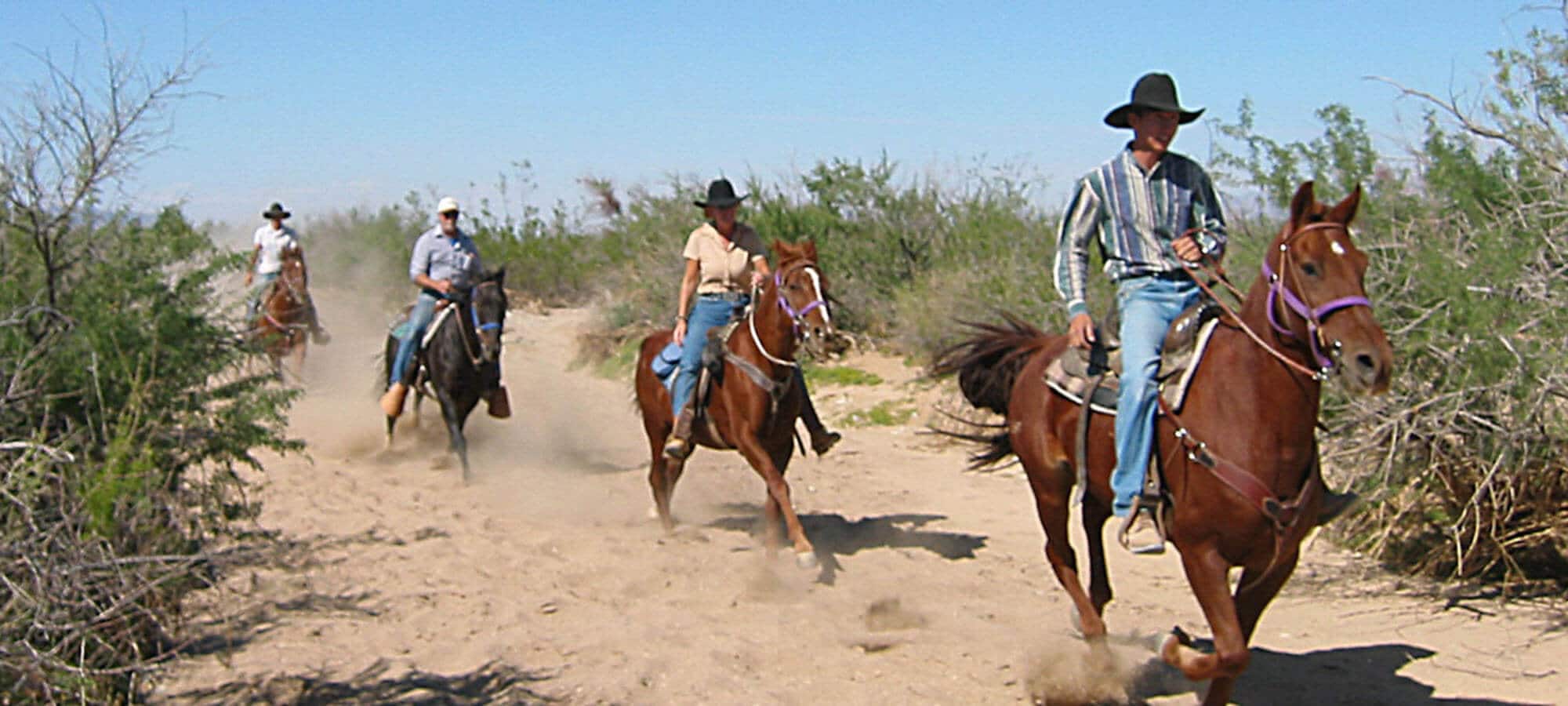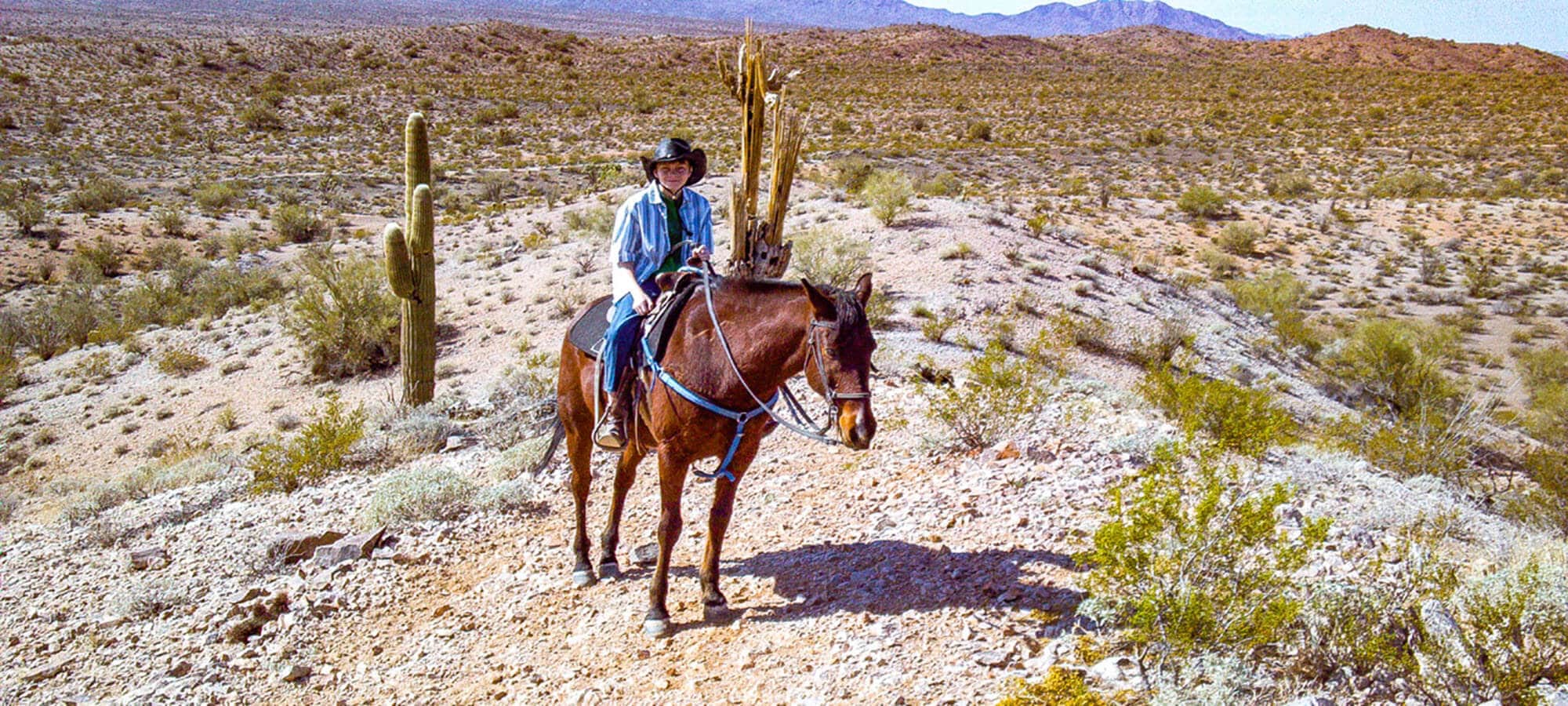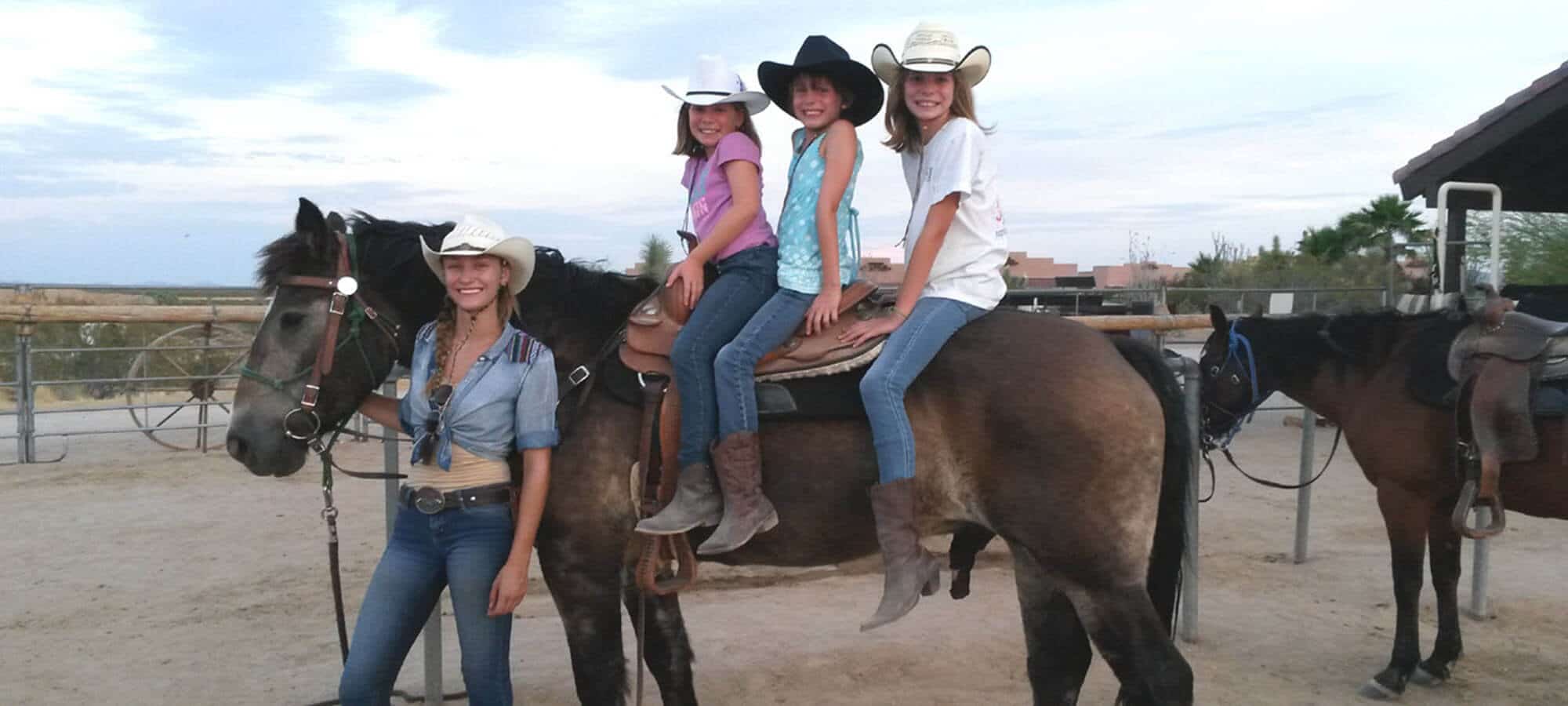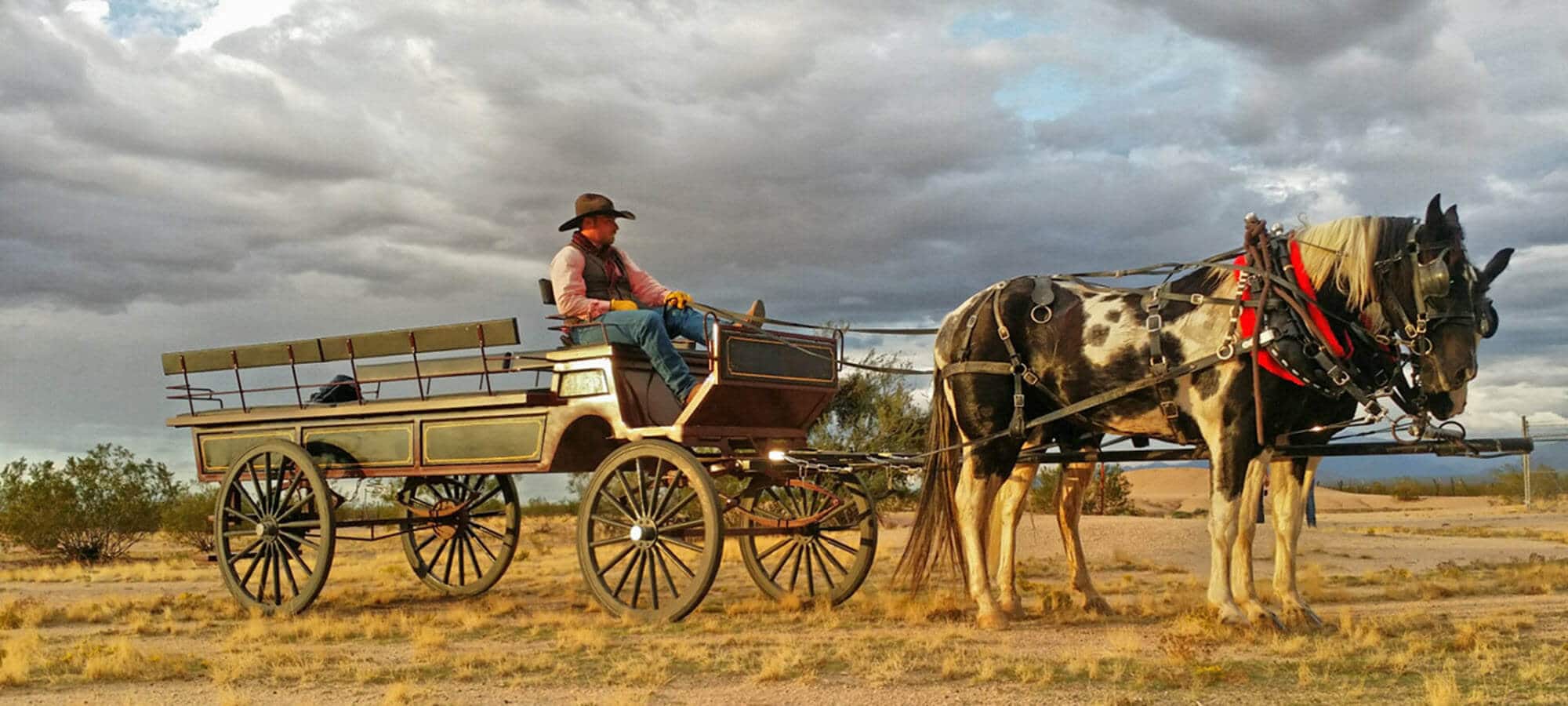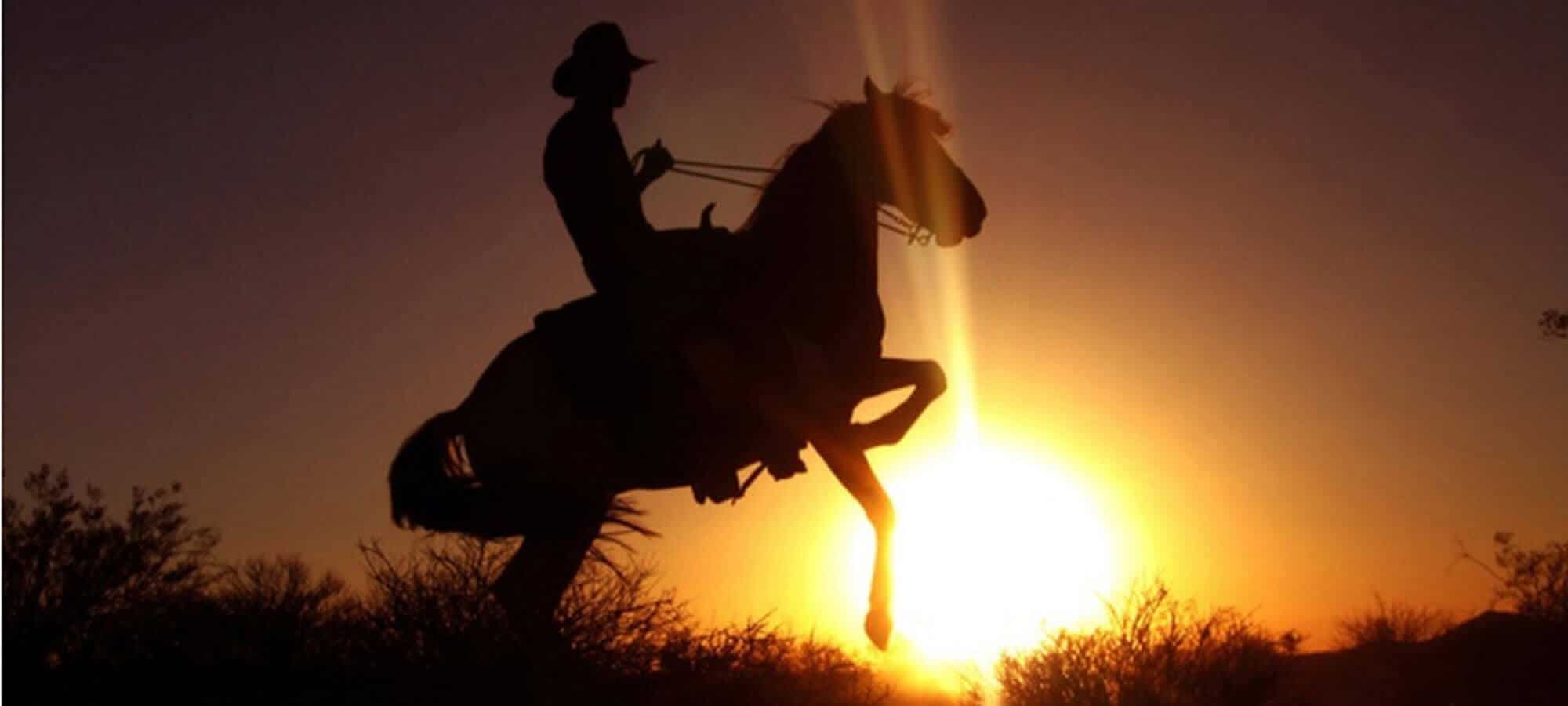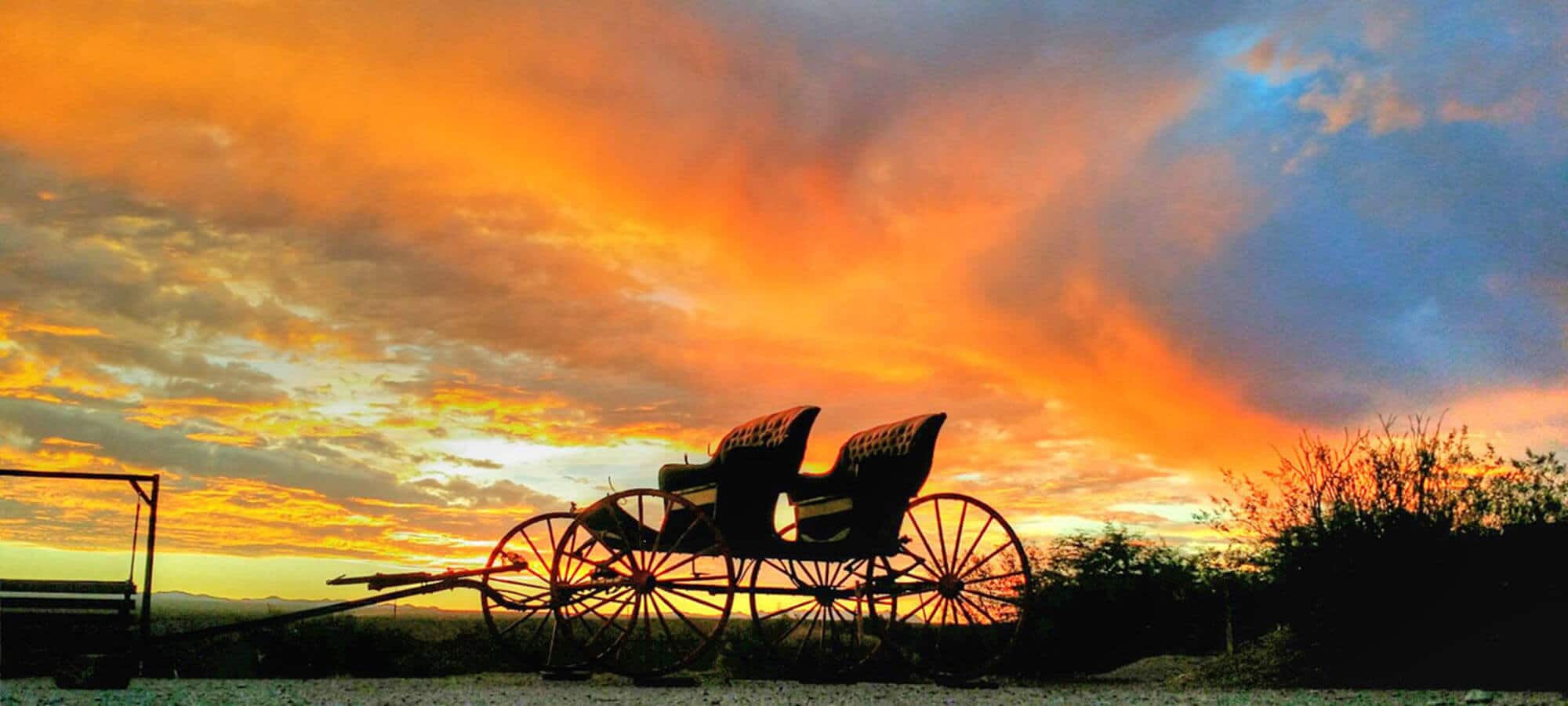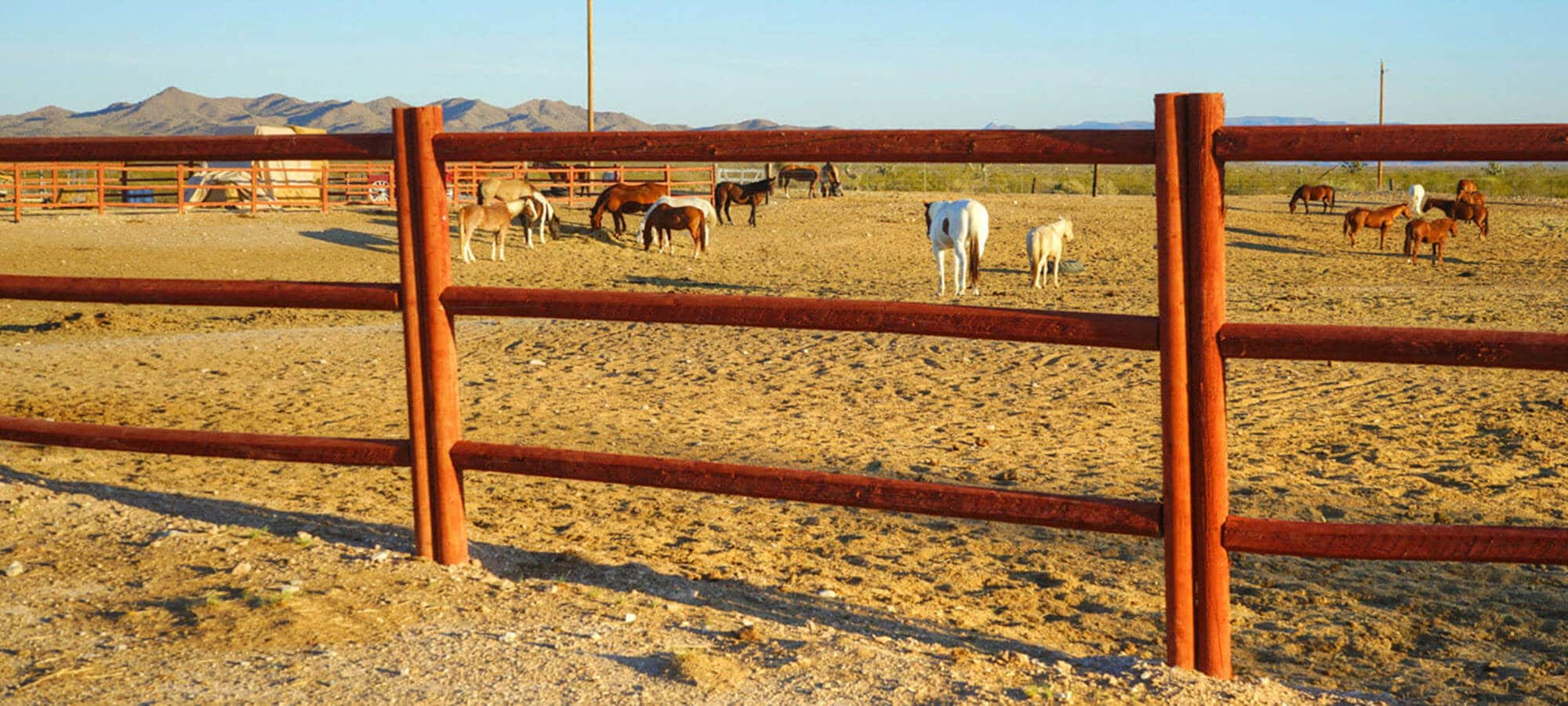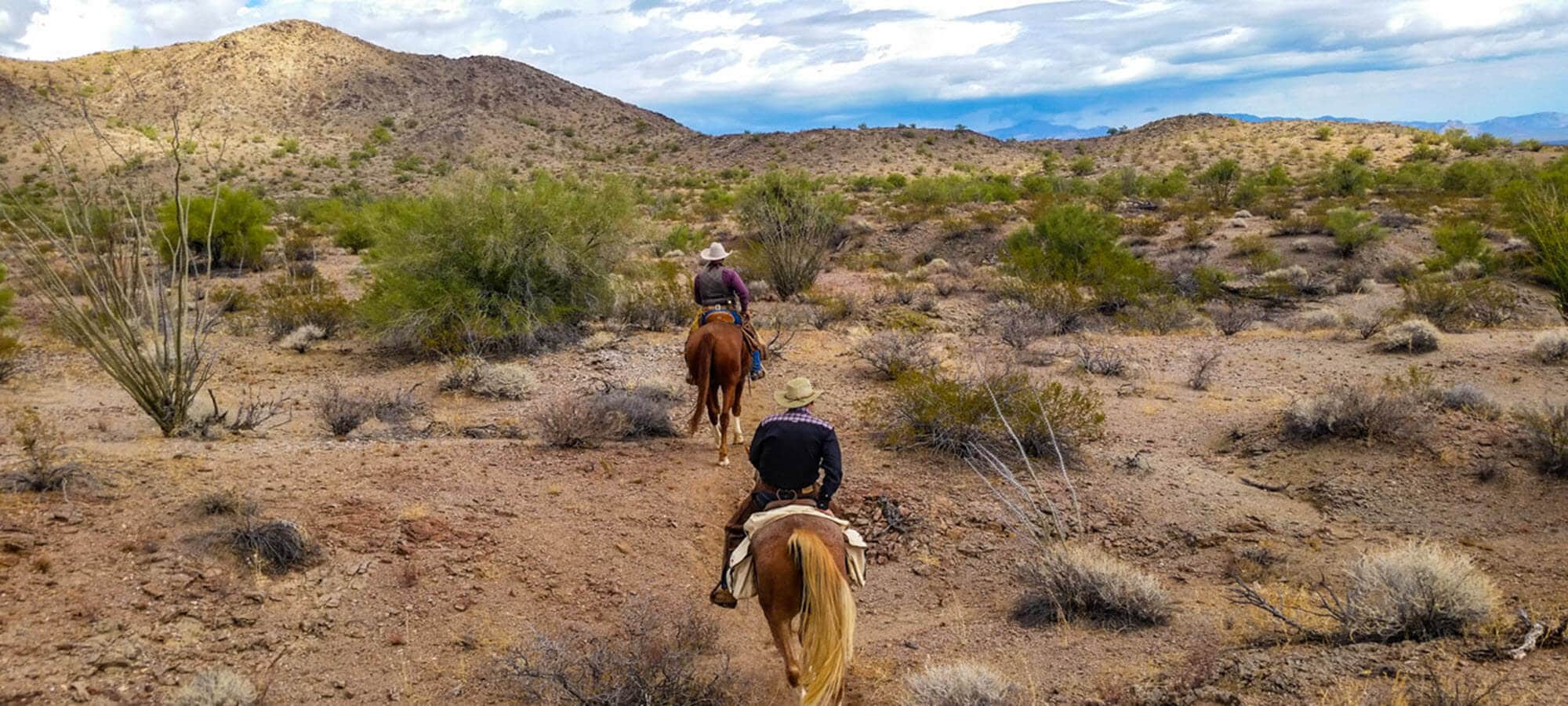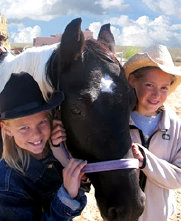 Our horseback riding program is second to none. As soon as you leave the corral you will see nothing but beautiful desert scenery surrounded by cactus, Joshua Trees and mountain ranges. Located in the Mohave desert, we are an hour away from the nearest town, no city lights, no traffic, just the occasional road runner being chased by the occasional coyote. This is cowboy country, the Wild West, the way it was, the way it still is.
Horseback Riding at the Guest Ranch
Our horseback program offers a gentle, slow walking ride or an intermediate trotting ride as well as an exciting fast trotting/loping ride. You get to choose what type of ride you want to go on, not the other way around. Not only are our wranglers friendly and personable, but our horses are as well! We have a corral full of horses, each with its own distinct personality so that we can match that perfect one to you based on your riding ability. There are hundreds of thousands of acres of Federal public land just out our back gate which are available for horseback riding. Horseback rides are offered twice daily except for Sundays when the horses and the wranglers have the day off.
A variety of different riding opportunities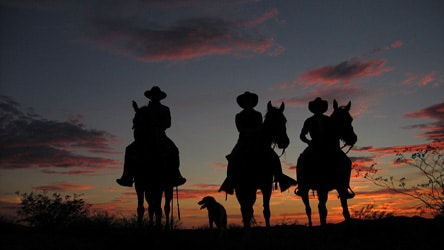 Riding at the Ranch
At Stagecoach Trails we offer a riding program that is tailored to each rider. First of all, we do our best to make sure you are matched up with the appropriate horse – we want you to be comfortable with your horse and your ability to control the type of horse you are going to be riding. Secondly, we want you to be able to go on the type of ride you like. If you prefer a shorter, slower walking ride or if you would like to go on a more advanced trotting or loping ride, we will be happy to accommodate you. Children 7 years and older will be allowed to ride on the trails with their own horse under their own guidance.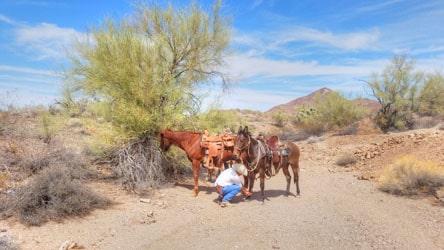 Our Commitment to You
We always want you to be comfortable and happy with your horse, wrangler, and your trail rides. People come to Dude or Guest Ranches to horseback ride, relax, and have fun, and we want you to be very satisfied when you leave our ranch. So please don't hesitate to talk to us about any questions you may have regarding the riding program or your horse choice. We try to match everyone up with the right horse, don't hesitate to ask if you would like to switch horses and we will accommodate you. For the safety of our guests and horses we have a maximum weight limit of 300 lbs (guests over 250 lbs are limited to a walking ride only)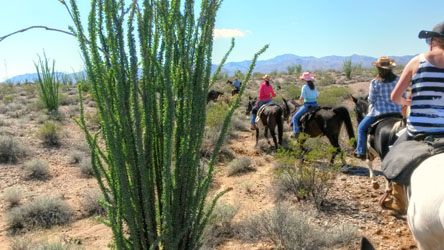 Day 1 & 2 – Scenic Walking Rides
On your first day you will enjoy a slow, scenic walking ride in the desert to let you get acclimated to your horse, our surroundings and saddle. The ride lasts for about 2 hours.
On your second day you enjoy two rides each lasting 2 hours, one in the morning and the other in the afternoon. These are a combination of slow scenic walk rides as well as trotting.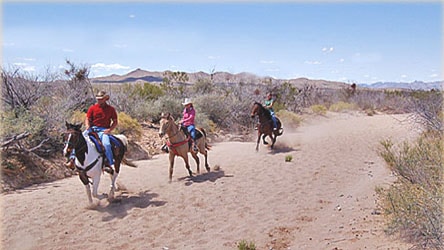 Day 3 – Loping Rides
For those guests staying 2 nights or longer you can enjoy exciting loping rides in the washes. Feel the wind flowing through your hair and the thrill of a fast ride like the cowboys in the day use to. These rides usually last around 1 1/2 hours. Guests must have done at least 3 rides during their stay in order to qualify for the loping rides.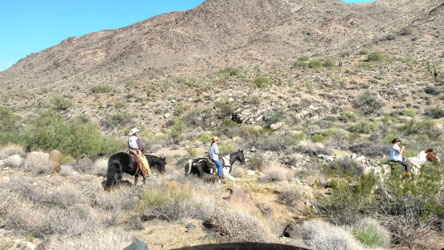 Day 4 – Mountain Ride (6 hours)
For those guests staying with us 4 nights or more we offer a 5-6 hour Mountain ride where we head out into the mountains, have lunch in a valley wash then ride to the top of Buck Mountain for some incredibly scenic riding. During the summer (July-August) we change this to a shorter breakfast ride lasting around 4 hours.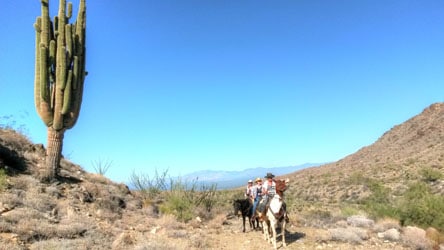 Cactus Ride (3 hours)
For those guests staying 4 nights or longer we also take you out on a 3 hour "cactus ride". Enjoy some of these 100 year old cactus that line the mountain landscape and ride through some challenging mountain terrain.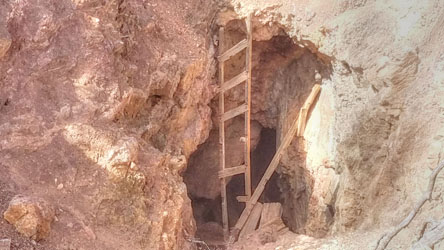 Day 6 – Gold Mine Trail Ride (6 hours)
For those guests staying 7 nights or longer you will head out on our popular Gold Mine Trail Ride. Here we go into the mountains and explore some long lost gold mines from back in the day. See what the pioneers had to endure to make a living searching for gold. This ride last around 6 hours and we have lunch at the gold mines.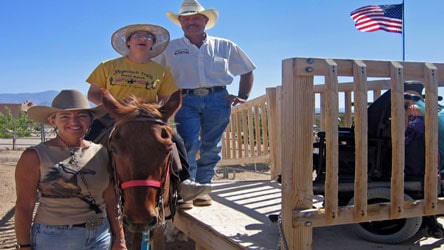 Disabled Riders and Small Children
For our disabled riders, young riders ages 5 and under and anyone else who is nervous or unable to go out on the actual trails but still wants the horseback riding experience, we offer supervised rides in an enclosed arena or around the perimeter of the ranch. This gives those guests a wonderful riding experience on the ranch. Children that are ages 6 years old MAY (up to the discretion of the staff) be able to ride on the trails while being "ponied" by one of our wranglers. This means that the lead wrangler will tie a long lead rope from the child's horse and hold onto that rope for the entire ride to insure that the horse will not run-off or become uncontrollable for the child.
Riding Lessons
For our riders that want to learn more about riding we offer 1 hour private lessons (for a small extra fee). Lessons can be simple riding techniques to more advance barrel racing and other competitive rides.