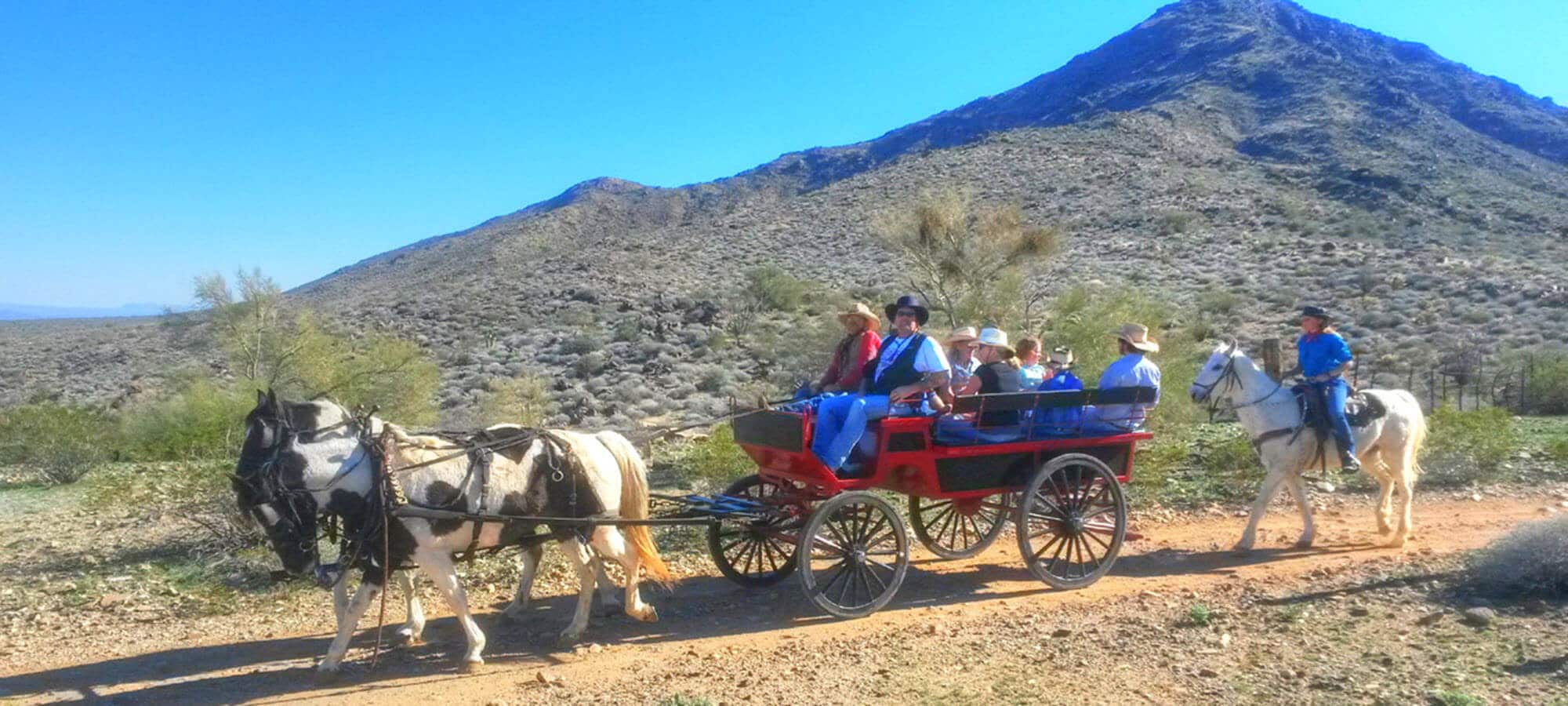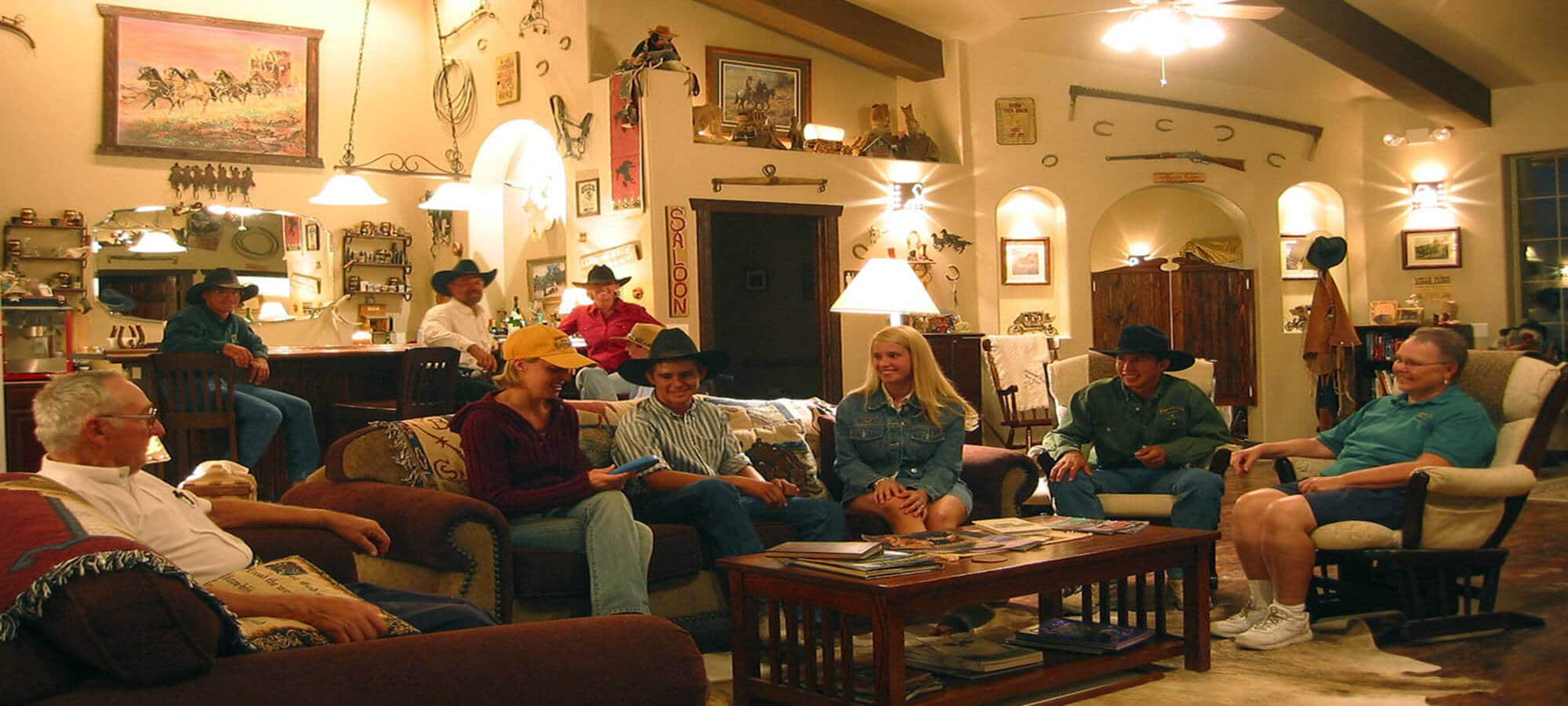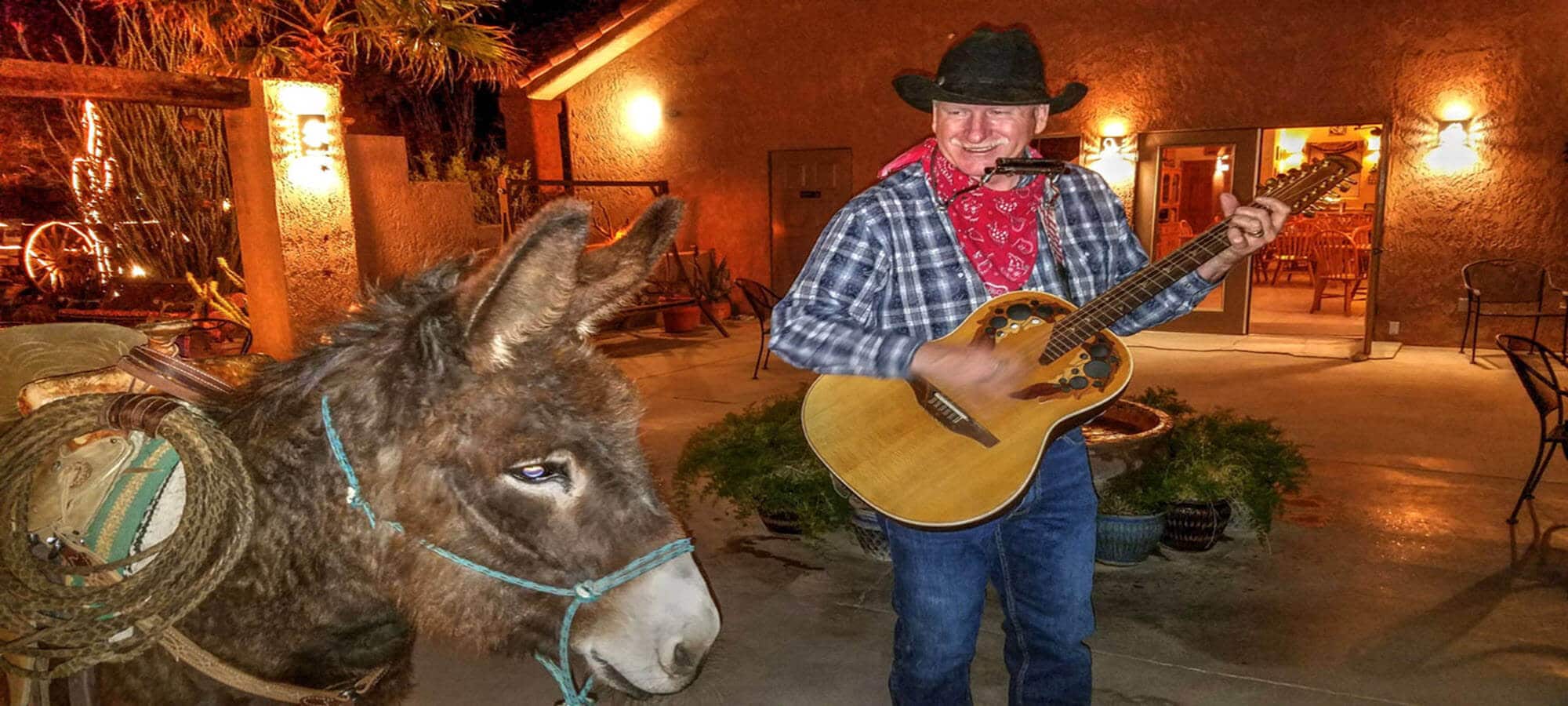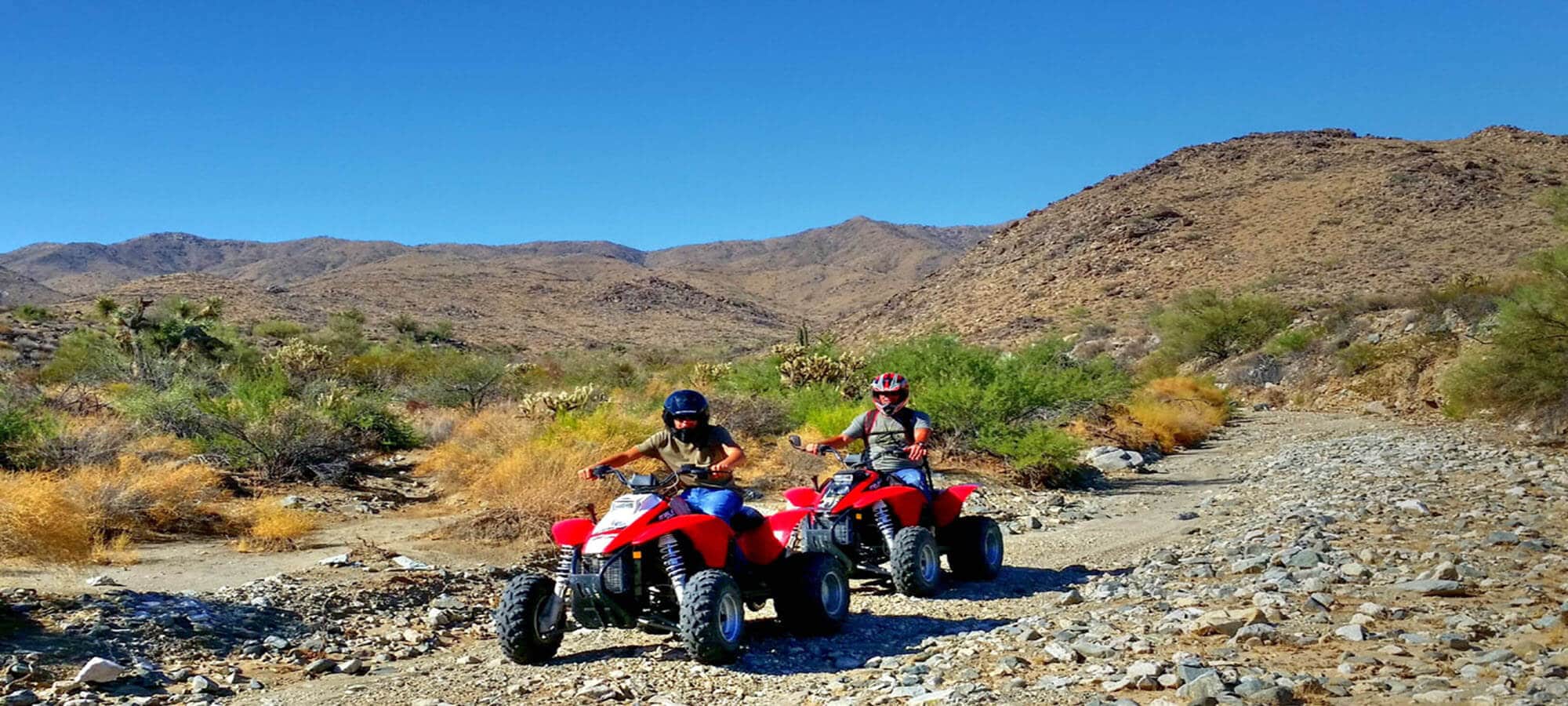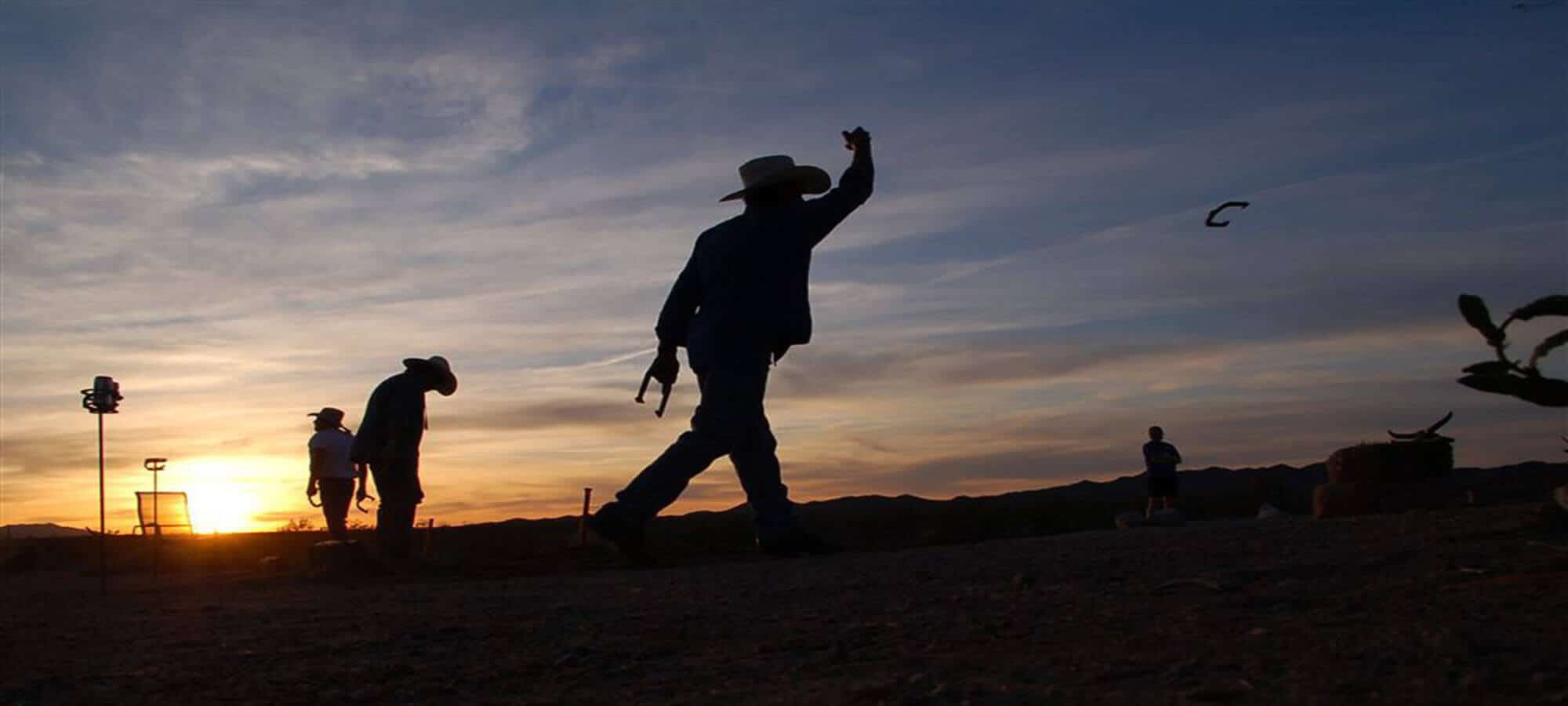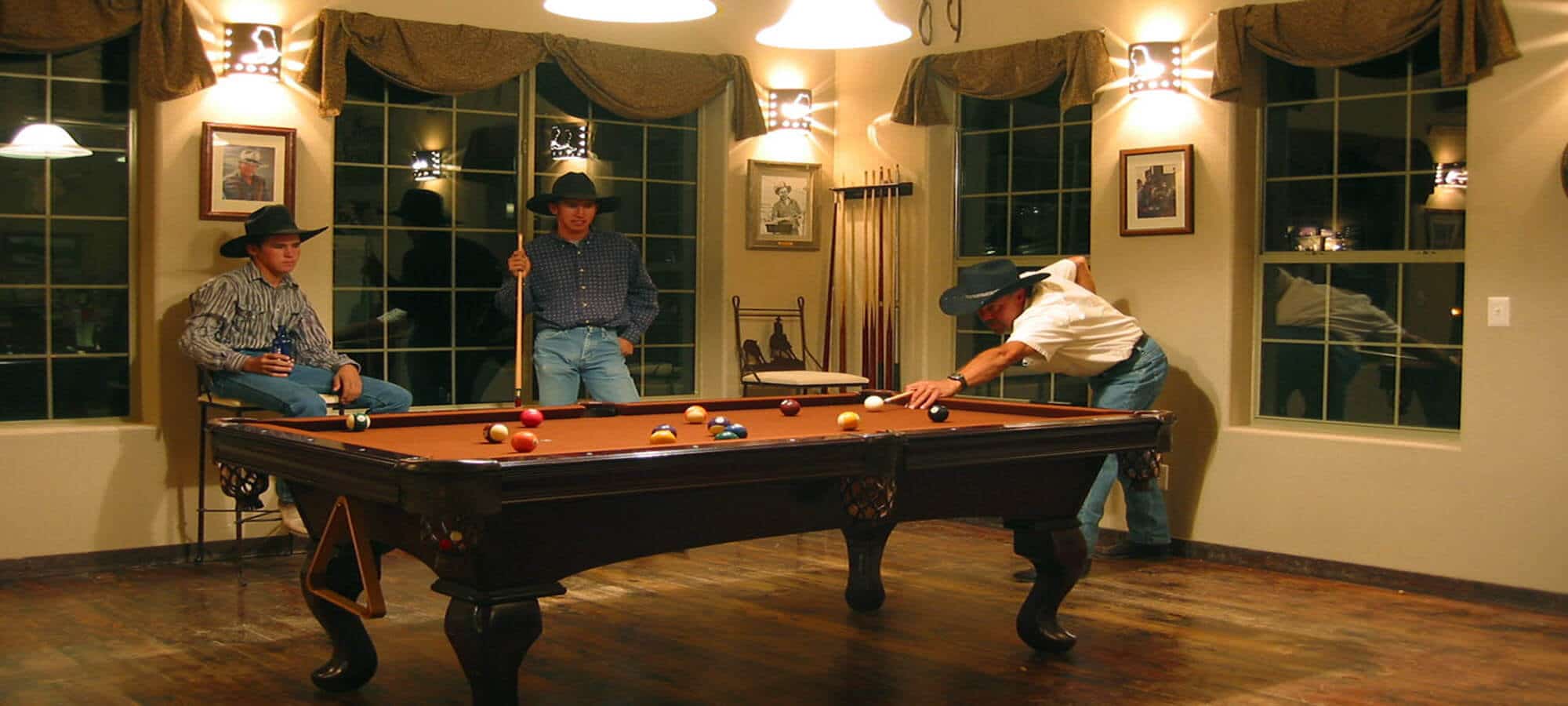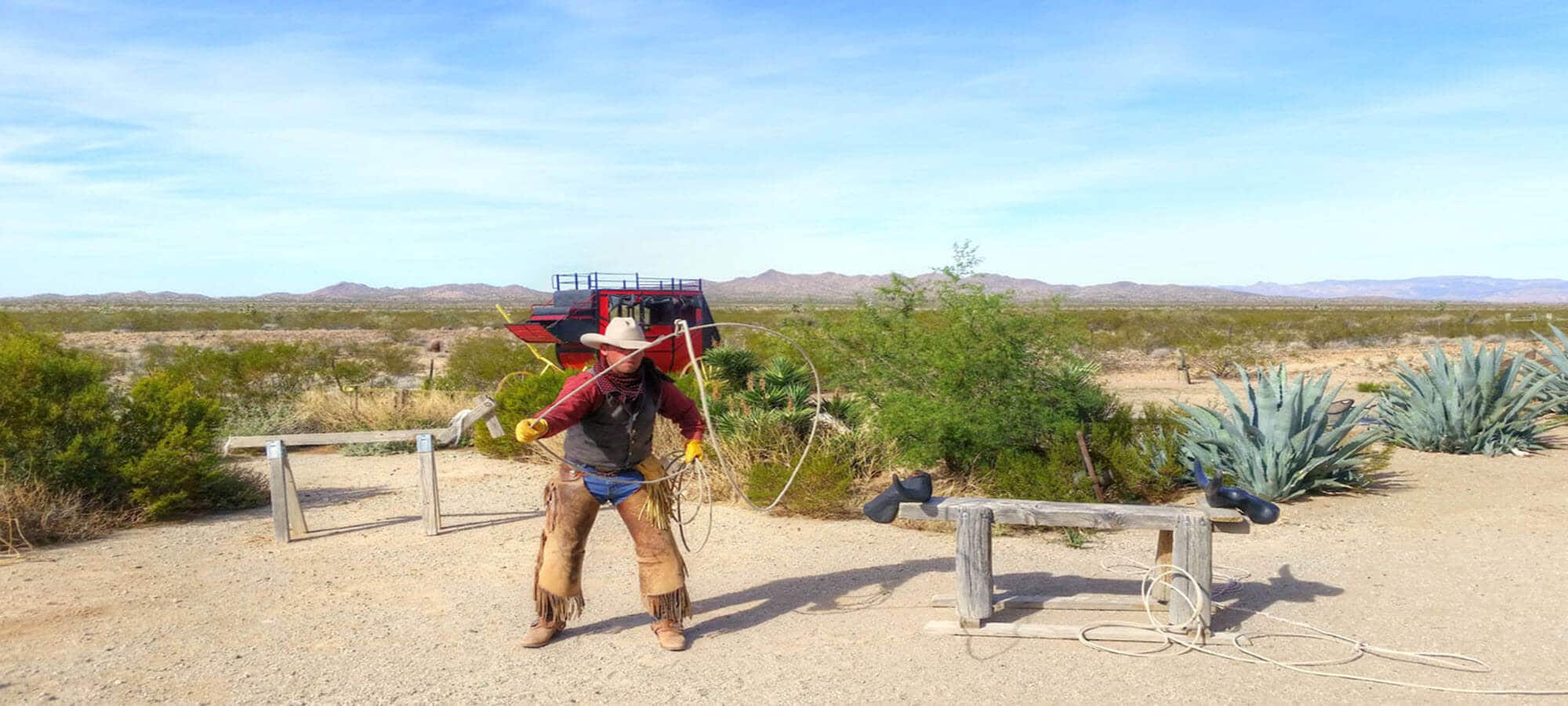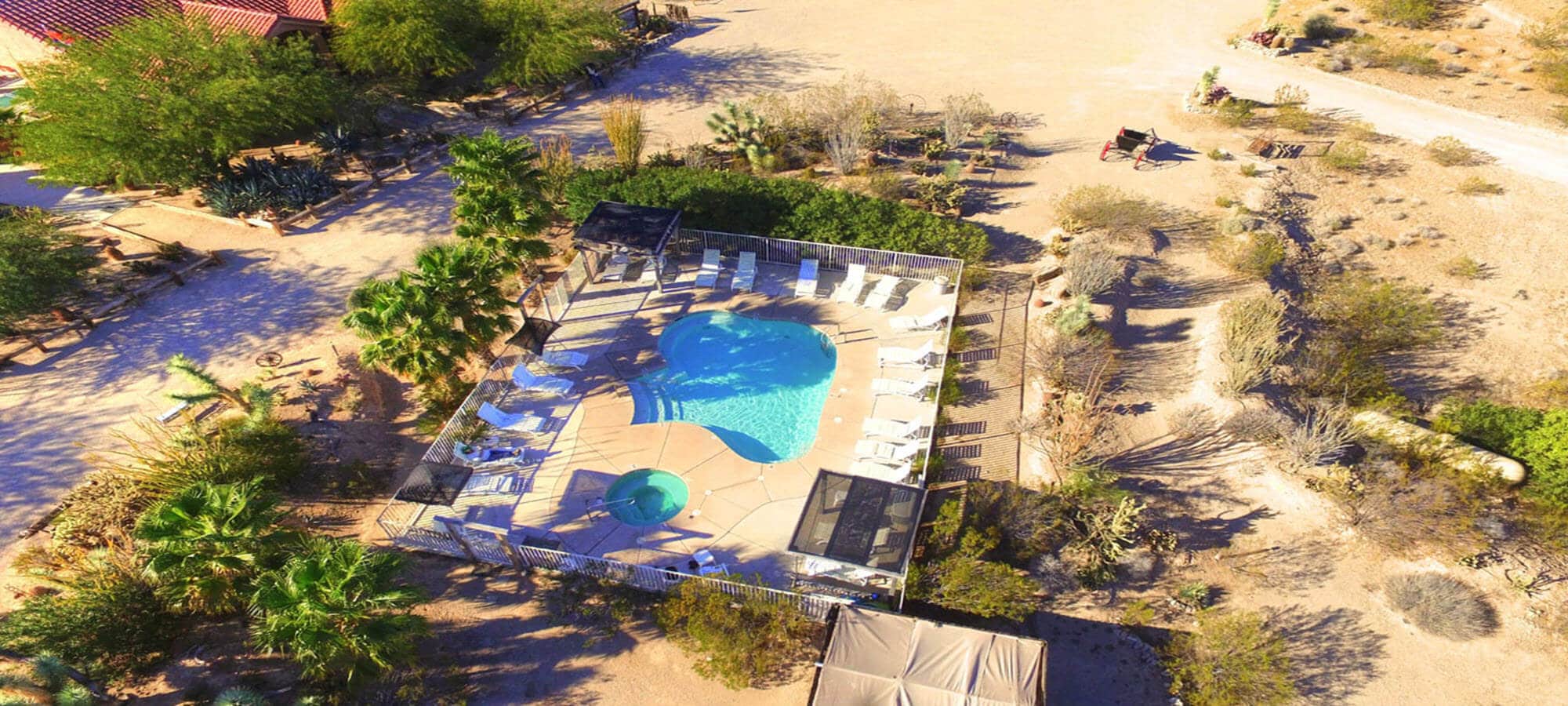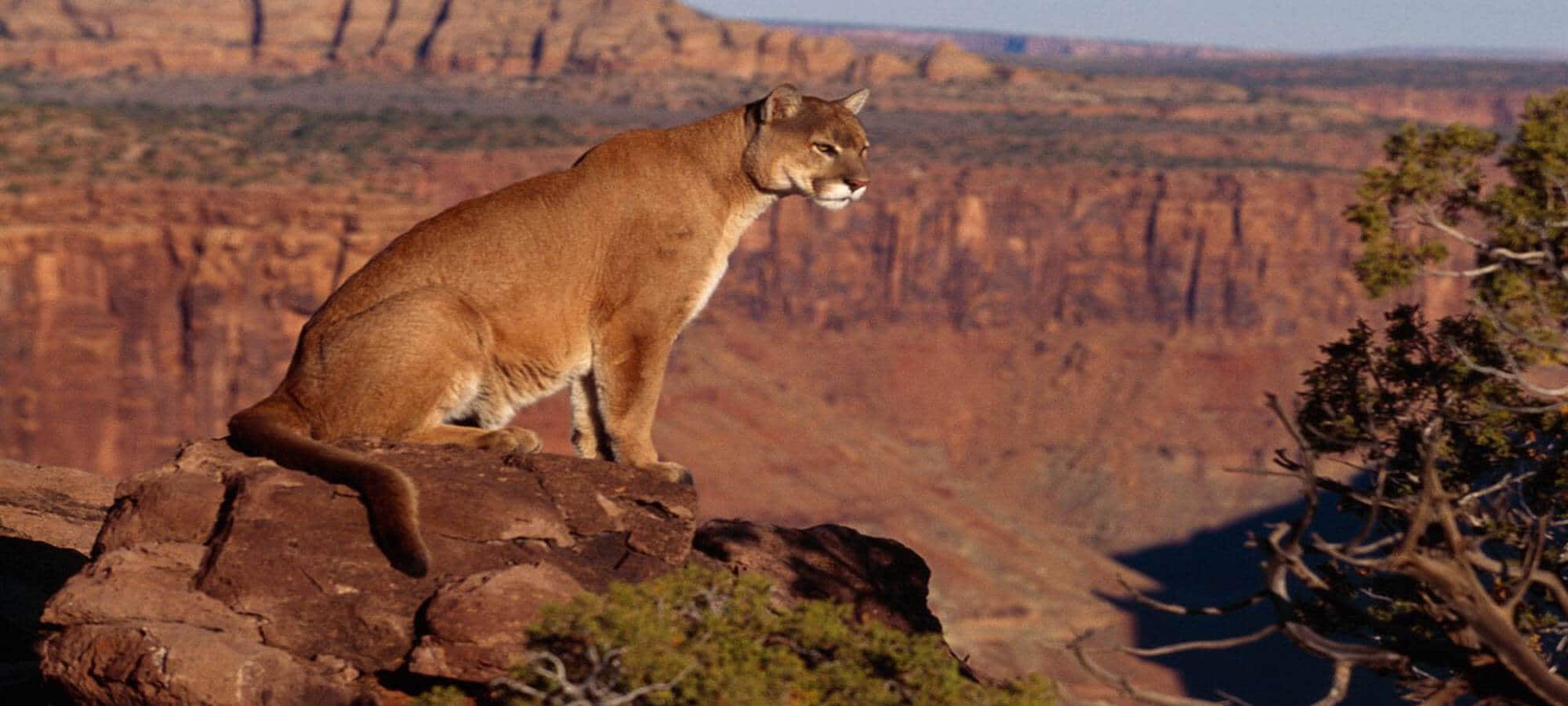 Stagecoach Trails has a variety of activities besides horseback riding available throughout your stay. You can choose to be in all of them, some of them, or none of them at all! That is entirely up to you. Many of our guests find that when they come to the ranch their favorite activity when not horseback riding or eating our home-cooked meals, quickly becomes just good old relaxation. Our guests often like to relax by the swimming pool, in the Frontier Lodge, their rooms, in the courtyard reading or just enjoying the Arizona sunshine, wildlife,sunset, or stars at night!
Other Dude Ranch Activities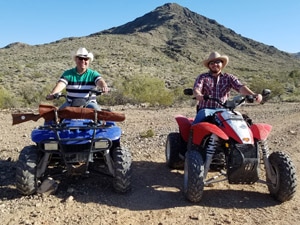 ATVs
For you more active folks, you can pay to rent one of our ATV's for a guided ride in the desert mountains. Ride the trails and explore the wilderness. Check out "Shot Up Well" a favorite target zone for the military during WWII. You might even find some old shells laying around. Drive by old Gold mines that made this valley popular back in the day or just enjoy the stunning scenery as you ride out in the badlands.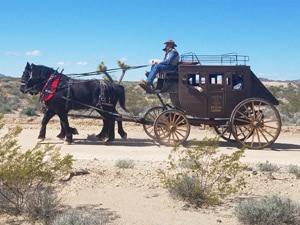 Authentic Stagecoach
Here is your chance to ride in an authentic stagecoach just like the travelers from back in the day did. This is an authentic stagecoach that has been used in many Western movies including the most recent Magnificent 7 and Doc West.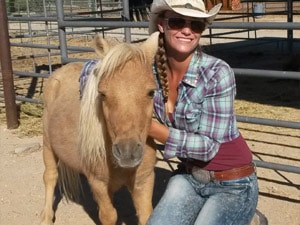 Petting Zoo
Head into our petting zoo full with baby goats, pygmy goats, our mini horse Peanut and other wonderful animals that are vying for your attention. Pet them and even take Peanut out for a stroll around the ranch.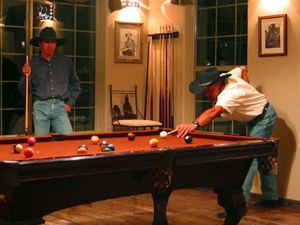 Billiards & Horseshoes
For a more relaxing day you can also challenge guests, family members, or staff to a game of horseshoes, billiards, board games as well as a variety of good old fashion outdoor games for the entire family.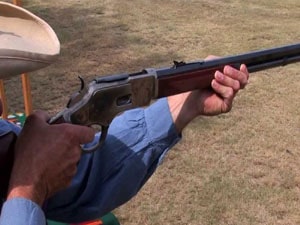 Shooting
Ever wanted to know what it felt like to shoot old western guns. Then come out to our Cowboy Action shooting range and try for yourself. We have a wide range of western guns like 45 long colt revolvers, Winchester rifles to more modern firearms for you to practice your shooting skills.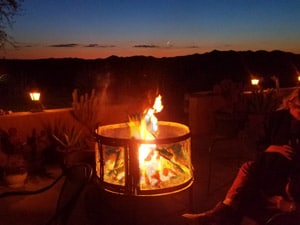 Campfire
On cooler nights the owner builds a fire in the courtyard so you can relax and talk about your beautiful day or sing campfire songs, or roast marshmallows for an after dinner snack.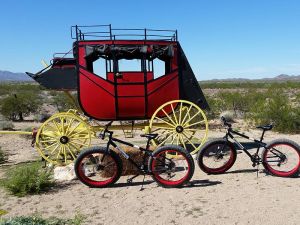 Fat tire mountain bikes
You can also use our mountain bikes for a quieter exploration of the cactus trails or just go out for a hike in the desert looking at the native wildlife. Who knows you may even see a roadrunner being chased by a coyote.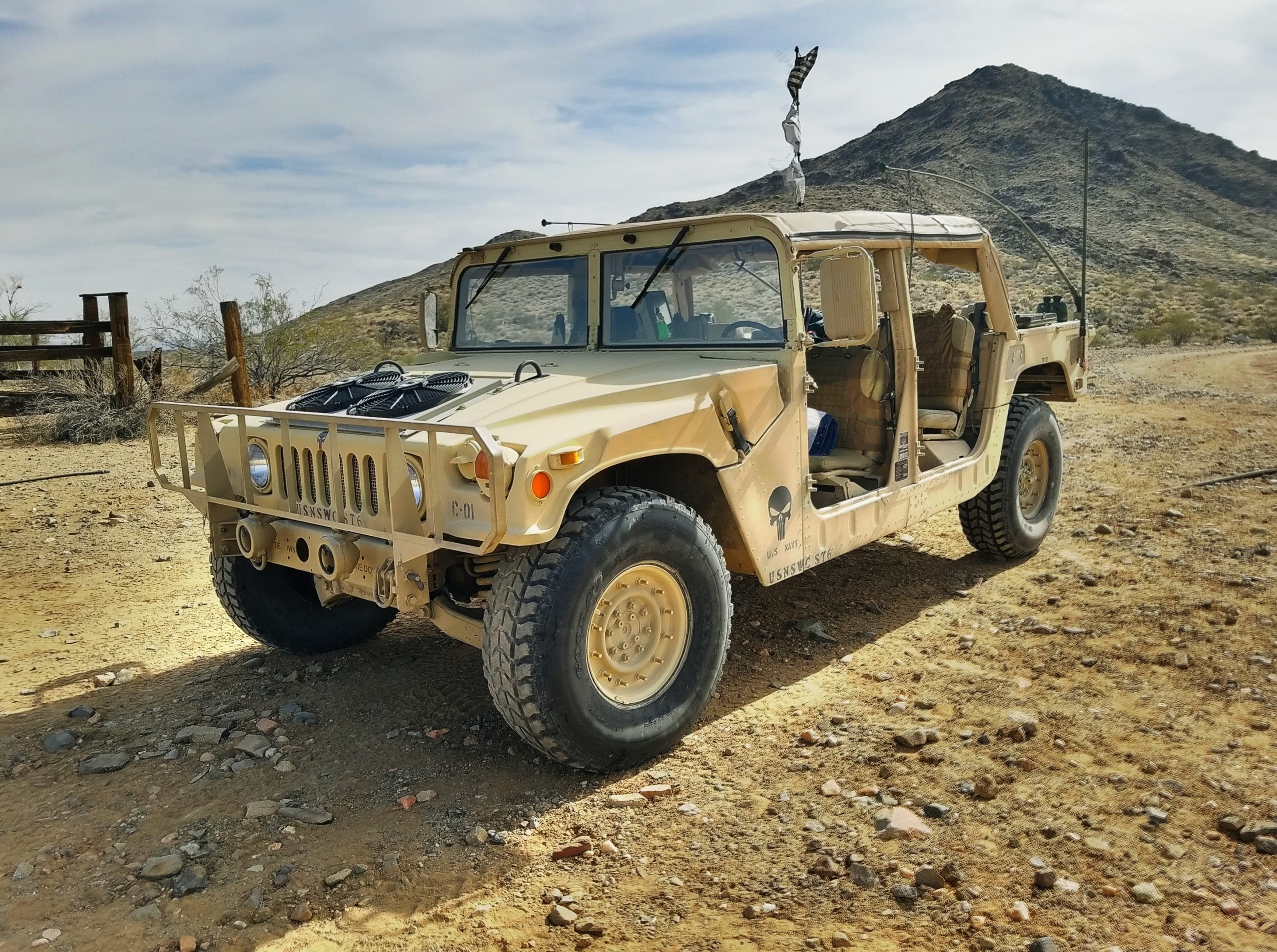 Humvee Ride
Ride in an authentic Desert Storm Humvee.  See what it was like for our military to roam the desert landscape in these massive beasts.  Known as the most capable off road vehicle in the world this will fascinate both kids and adults.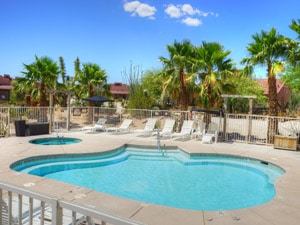 Pool & hot tub
Another favorite activity during our warmer months is swimming and relaxing around our pool and enjoying the sunshine and the beautiful mountain views. For a more quieter activity take some time to relax in our Jacuzzi pool or just lay by the pool and sunbathe.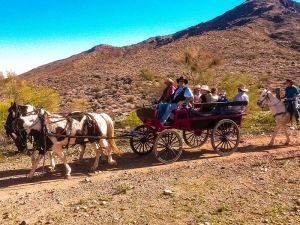 Wagon Rides
For those guests staying 3 nights or longer, step back in time and go on a wagon ride during the day or at night under a beautiful moonlit sky.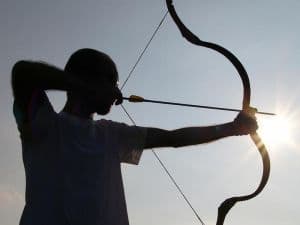 Archery
Try your hand at some real archery with a Longbow the way the native American's did. Find out what it really took to be a skilled hunter in the sacred land.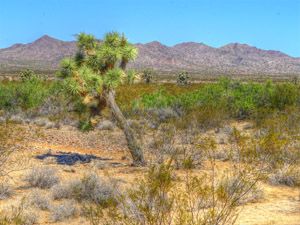 Hiking
Venture out into the desert and enjoy the beautiful mountain and cactus scenery.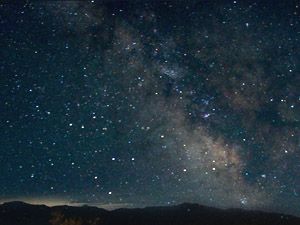 Star Gazing
One of the great advantages of being out in the wilderness is there is no light polution. Here is your change to be in one of the few places on earth where you can actually see the milky way. Head out into the night and do some star gazing and amaze yourself with an incredible sky.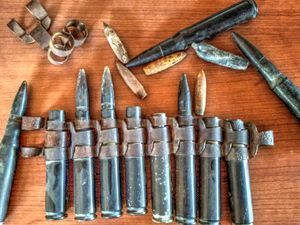 WWII relic hunting
One of the favorite passtimes for kids is to head out to Shot Up Well on the far end of the ranch compound and look for old WWII relics. Many have found old 50 caliber bullets shot from P-47 Thunderbolts and other WWII aircraft. You will be amazed at how well our desert environment has preserved them If you are lucky you may even find an old pair of aviator goggles.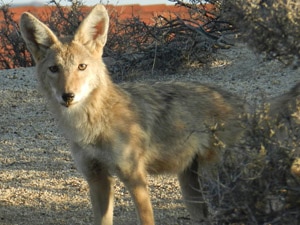 Wildlife Viewing
Stagecoach Trails Guest Ranch is located in pristine untouched wilderness. Just a walk in and around the ranch will delight you with all kinds of natural wildlife from coyotes to road runners. Make sure and bring your camera as you will not want to miss that once in a lifetime shot of our natural fauna.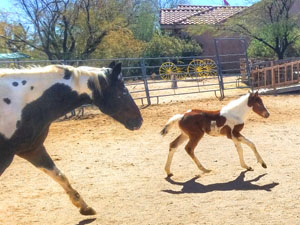 Sedona
Come Hang out with Sedona, our newest filly born on March 5th, 2018. She is a kids and adults delight.